Effects Bargaining Report
Covid- 19 Vaccine Mandate - Frontier
November 12, 2021

CWA continued bargaining with Frontier this week over the effects the Company's planned COVID-19 vaccine mandate will have on our members.
The Company intends to require all employees be fully vaccinated for COVID-19 (and submit proof to the Company) or be approved for a legally recognized medical or religious accommodation. Under the Company's proposal, those who are non-compliant could face unpaid leave and possibly discharge.
We requested information to determine if it is necessary for Frontier to apply its vaccine mandate to all of its employees to be in full compliance with the federal mandate applicable to federal contractors.
We had a constructive discussion related to the mandate, including the process for submitting proof of vaccination, the process for requesting an accommodation, non-compliance issues and more.
We will continue to meet with Frontier and will keep you posted regarding any developments.

CWA Bargaining Committee:
Gladys Finnigan, District 1
Lynn Johnson, District 9


Attention All CWA Local 4671 Members:

Please take time to check on your pension. Make sure your information is correct - hire date, correct (legal name), home address, contact information (e-mail and/or telephone number), beneficiaries, … and make any necessary updates.

If your pension numbers/calculations look incorrect, contact the appropriate company and ask. [The benefits administration is thru a third-party processor and not directly with your company.]

For Frontier, go to: www.millimanbenefits.com (which has some good overview information) and then https://www.milliman.com/en/retirement-and-benefits. Milliman is the administrator of the plan. https://www.millimanbenefits.com/LogOn.aspx is the actual log in screen. If you have never logged in before, you will need to create an account.

For Lumen/CenturyLink: go to https://www.lumenpension.ehr.com to access your information. Willis Towers Watson is the administrator of the plan. If you have never logged in before, you will need to create an account.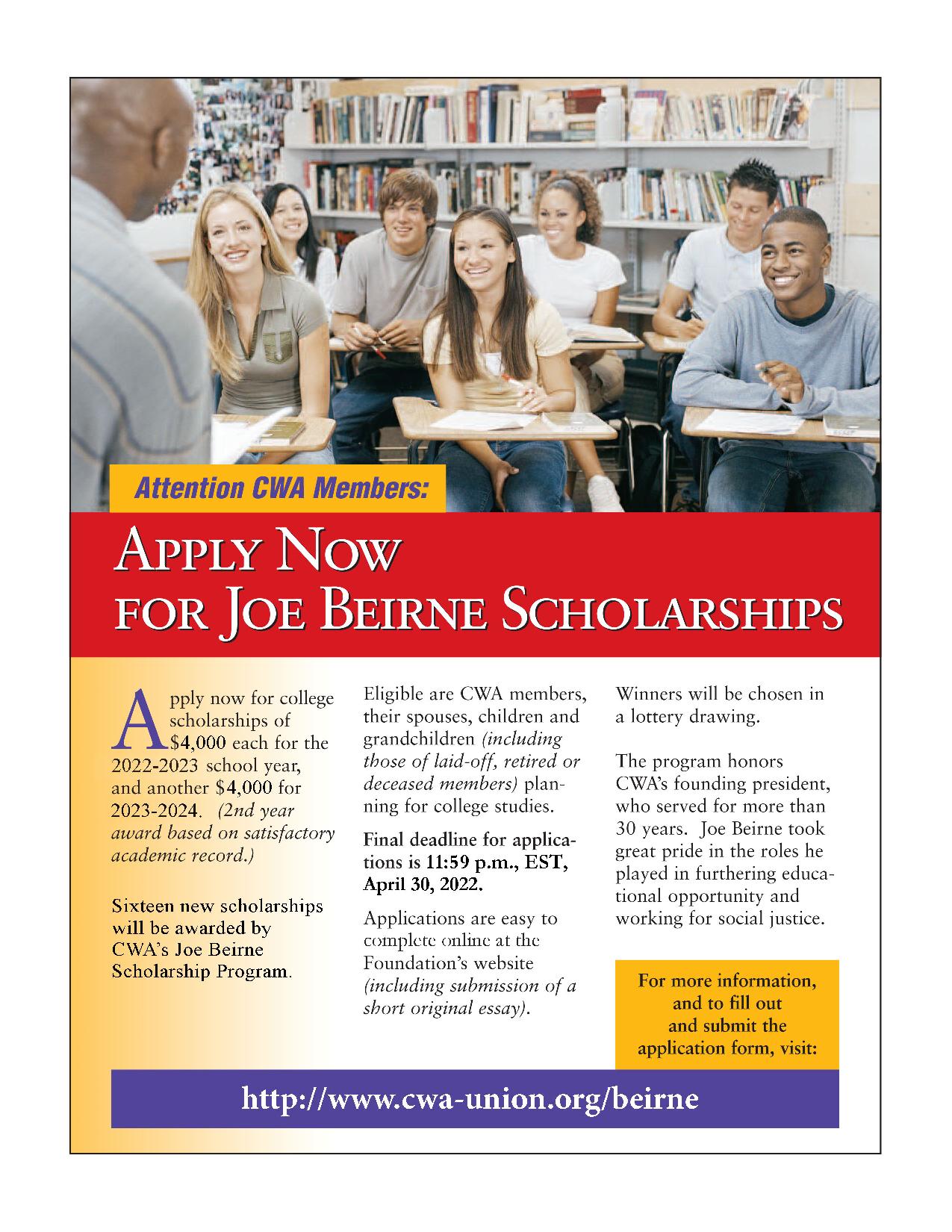 October 13, 2021
To: CWA T&T Local President's
Subject: 2021 78th CWA Convention – T&T Breakout Meeting
Greetings Local Leaders:
The upcoming CWA 78th CWA Convention is fast approaching. The T&T Breakout Meeting is
scheduled for Sunday, October 17th from 11 a.m. – 12 p.m. Eastern Daylight Time. This is the link for registration: CWA T&T Convention Breakout Registration Link
Just a reminder, a few important items you need to know for the meeting on Zoom:  Please adjust your schedules accordingly; all scheduled meetings are on (Eastern
Daylight Time) EDT.  Download the Zoom application in advance. You must use the Zoom desktop client
or mobile app. You will not be able to join using Zoom's web client.  You must join via video.  Sign-in 15 minutes before the meeting.  A unique link to the meeting will be emailed to you upon registration. Your unique link
cannot be shared by other participants. Please sign into the meeting using the same
email address you used when you registered.
If you have any questions about this meeting or about the meeting specifics with Zoom, please
contact my Administrative Secretary, Shonita Roy at sroy@cwa-union.org. Sincerely,
Lisa M. Bolton, Vice President
CWA Telecommunications & Technologies

Minutes from Monthly T & T Conference Call ...

To: All Lumen Local Presidents and Staff
Re: June Conference Call Minutes
The monthly call was held Tuesday, June 15, 2021 at 7:00 p.m. (EDT), hosted by Brian Sawyer,
President, Local 3682. Vice President Lisa Bolton was present on the call.
Locals present on the call: 3176, 3682, 3685, 3972, 4322, 4470, 4671 and 6171.
Staff present on the call: Ruth Marriott (T&T), Jon Remington (District 2/13) Shannon
Kirkland (District 4), Sylvia Ramos (Assistant to VP, District 6), Tony Shaffer (District 6) and
Zane Farr (Research).
2021 T&T Leadership Conference
June 23 – 24, 2021: Registration will go out tomorrow; please register for your bargaining unit
meetings and the conference. Hope to see you all there.
Bargaining Updates
Brian Sawyer announced a tentative agreement with Lumen and Locals 3682/3880/3681/3685
had been reached and the contract was ratified. Gene Redd did a great job chairing the CWA
Bargaining Team. The TA is out for ratification and due by July 1st
. The three-year agreement
included:
* Wage increases each year: 1.5% on June 7, 2021, 1.5% on June 7, 2022, and 1.5% on June 7,
2023 (4.57% compounded over three years);
* Streamlined overtime equalization process and added defined penalty when the Company fails
its obligation;
* Increased Standby pay to $35 Monday - Friday, $45 on weekends and $50 on Holidays;
* Reduced distance requirements to take callouts when on Standby;
* Requires the Company to seek Union agreement before expanding Standby areas;
* Improved time off flexibility to allow Floating Holidays to be taken in one-hour increments;
* Modified the treatment of absences related to Supplemental Workers Comp Payments;
* Increased voluntary payment for moving expenses when the job transfer at the instance of the
Company is over 50 miles;
* Added safety shoe allowance of $100 per year or up to $300 over the life of the contract;
* Improved meal allowance and added the payment when working more than 75 miles outside
area;
* Added company paid holiday for MLK Holiday;
* Added language requiring the Company provide a represented employee report;
* Maintained current levels of premium and overtime payments;
* Increased Termination allowance to $70k and added additional incentives to improve medical
coverage when terminating under the ESIPP allowance;
* Added auto enrollment into 401K for new hires at 3%;
* Provides $175 annually for uniform purchase;
* Maintains current layoff protection language and maintains current jurisdiction language.
Richard Hatch stated they are at the bargaining table now for Local 2204 (Virginia).
Negotiations started two days ago. The bargaining unit has about 30 people who are together
strong to back the team.
Wes Kirby, Local 3176: Encourages additional communications between Local Presidents
through establishing a group in the Signal App. This would be used to coordinate on issues that
affect all of us. Sharing information is so important to show the Company that we are talking to
each other. If Lumen knows we are talking to each other, instantaneously the Company will take
a serious look at our power.
Wes Kirby's contact information for those who would like to join the message group is (352)
789-2900 or wesleykirby@cwa3176.org.
Employee Driving Records – ARI
The Company said it was a condition of employment, so that should have been bargained.
Grievances have been filed in multiple locals as well as Labor Board charges in District 3.
Tony Shaffer: Each of our units in District 6 filed grievances and went straight to 2nd step. We
met with the Company today. We have also done RFIs.
Wil Barkley, Local 3672: Determined that only employees in VP Nate Edwards' organization
are required to submit the information and be subjected to the policy.
Lisa Bolton: The Company stated that the current CBAs gave them the right to change safety
practices. You can cover that again at the T&T Conference if you'd like to Wes.
Local 3176: Unity at Mobility classes would be beneficial for Lumen.
Lisa Bolton: We do offer mobilization training out of the T&T Office for your locals. We have
facilitators, materials, etc. Contact the T&T Office for more information.
The call ended at 8:00 p.m. (EDT).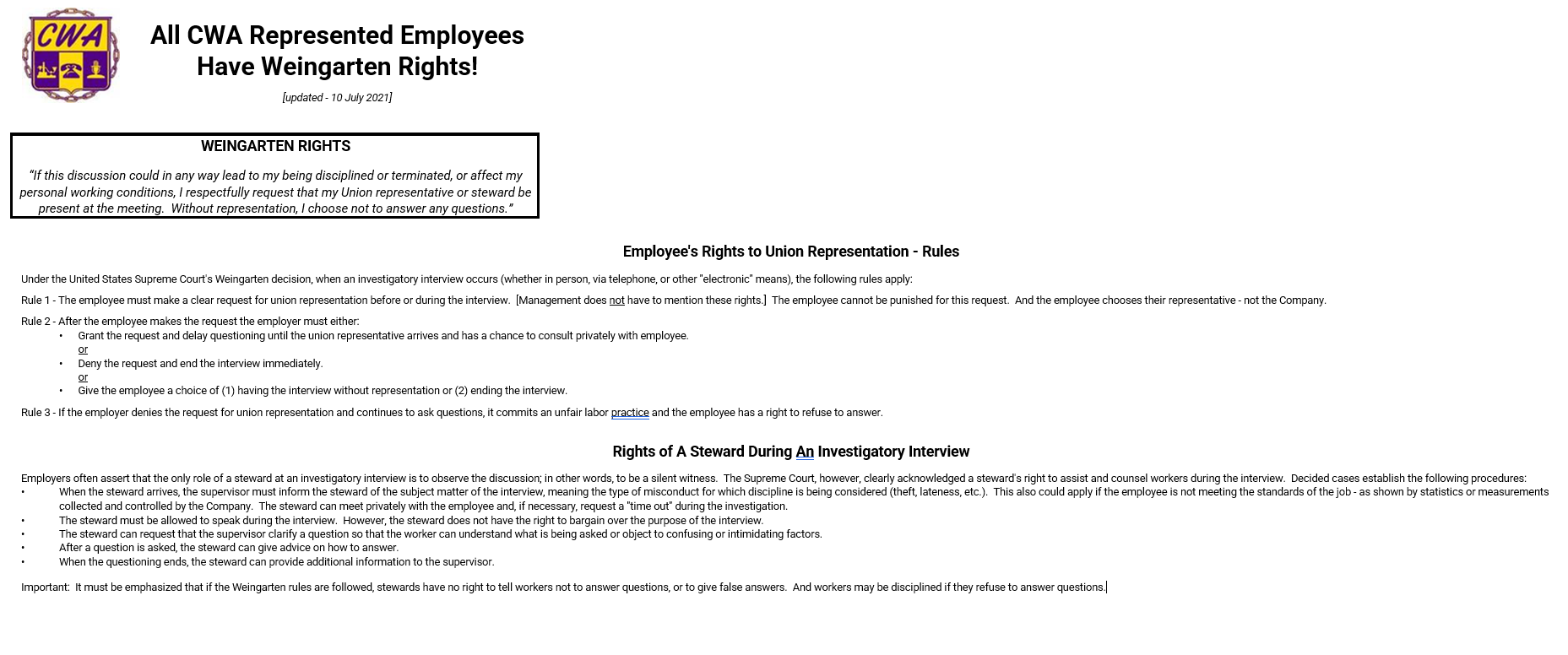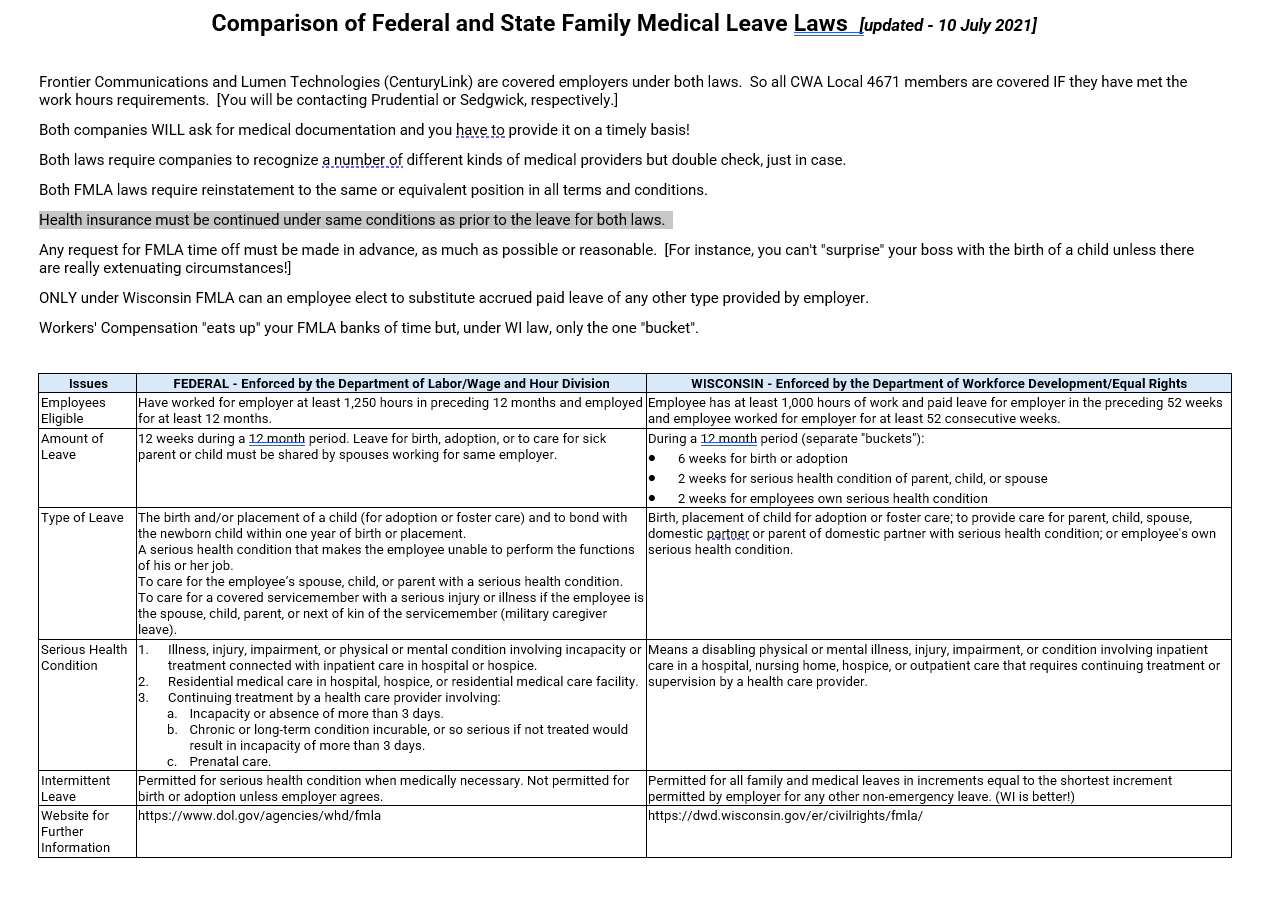 CWA LOCAL 4671 PROPOSED BYLAW CHANGES

There are several proposed changes to our Local's Bylaws.

A main provision would be to charge a $100 initiation fee if someone WHO HAS DROPPED OUT OF THE LOCAL wants to reinstate their membership. [This usually happens when someone wants to vote on a contract.]

Another major change would be to combine the offices of Secretary and Treasurer EFFECTIVE ON JANUARY 1, 2024 (when the terms for the current officers are complete). Duties under both offices would be combined at that time.

The remaining changes are either clarifications of existing language or just "clean ups".

Any questions, please contact a member of the Executive Board or plan on attending the meeting where these are discussed.
There are several proposed changes to our Local's Bylaws.

A main provision would be to charge a $100 initiation fee if someone WHO HAS DROPPED OUT OF THE LOCAL wants to reinstate their membership. [This usually happens when someone wants to vote on a contract.]

Another major change would be to combine the offices of Secretary and Treasurer EFFECTIVE ON JANUARY 1, 2024 (when the terms for the current officers are complete). Duties under both offices would be combined at that time.

The remaining changes are either clarifications of existing language or just "clean ups".

Any questions, please contact a member of the Executive Board or plan on attending the meeting where these are discussed.

To view the proposed changes CLICK HERE


Minutes from Monthly T&T Conference Calls

The monthly call was held Tuesday, May 11, 2021, at 6:00 p.m. (EDT), hosted by Lisa Bolton,
Vice President, T&T.
Locals present on the call: 2001, 2010, 3673, 4372, 4671, 7270, 9003, 9400, 9404, 9510 and
9586.
Staff present on the call: Brenda Roberts (Vice President, District 7), Shannon Kirkland
(District 4), Tony Shaffer (District 6), Joe Gosiger (District 7) and Dan Reynolds (Research,
CWA HQ).
President Shelton is setting up a meeting with CEO. Reminder about the mobilization action
for Navajo Communications.
Bargaining Update
Joe Gosiger: District 7 isn't part of the modernization plan!! IA and NE have no PUC so that
is a problem.
Navajo Communication update: One of the items at the table was no 40 hour work week or
no contracting during a surplus. The President of Local 7019 went to legislators and got letters
of support, outlining how important the 40 hour work week and contracting issue is. After the
letters went out, the Company came back and wanted to talk about the contracting and the 40
hour guarantee. This political action has worked well!! The worse bargaining I've ever been
at!! There are three IBEW locals that have settled and all got a 1.75% wage increase each year
(3) and left medical alone. Then in the Kingman, AZ (IBEW) unit they got a 4th year raise of
2%. We have to address the staffing problem.
Bankruptcy Update
See attached PowerPoint presentation from Dan Reynolds.

Ruth Marriott
Staff Representative
Telecommunications & TechnologiesLocal 7270: Concern MN, $10M into a fiber project, it was a success but we are concerned
that we don't have the staffing to do new work. This work was all done by contractors and
that is a big concern. We have less than 100 members down from 400. I'm concerned that
they are going to leave MN out.
The Company offered to extend the contract indefinitely with a 90 day wait period for either
side. We did make an off the record counter offer for a small increase and keep everything
else status quo. 35 people are still eligible for retiree healthcare. MN has been identified to
add 15 positions only 2 for CWA and 13 IBEW.
Local 3673: Last year we did info request and showed the Company how the contractors
were causing the company to lose money and we just had 17 people hired. Smaller markets:
what is the chance of sales of smaller areas??
Dan: nothing mentioned directly to us, but this is something we will be watching.
Local 3673 will send VP Bolton a copy of the information request for distribution/discussion.
COVID Pay Issues
Tony Shafer will send the one member's information with a pay issue to VP Bolton.
The call ended at 6:59 p.m.

Frontier – New Fiber Focus
● Frontier emerged from bankruptcy on April 30
● New Leadership Team
● Executive Chairman John Stratton
● CEO Nick Jeffery
● Chief Network Officer Veronica Bloodworth
● "Frontier's purpose is to be a leader in building
Gigabit America" – CEO Nick Jeffery

"Modernization Plan" For Fiber
● Eight States Identified for Fiber –
● "CTFC" (California, Texas, Florida, Connecticut)
● "WINO" (West Virginia, Illinois, New York, Ohio)
● Other States "Under Review" – Pennsylvania,
Indiana, Among Others
● Company Currently engaged in a "100-day
Strategic Review" of operations – Investor Day
to Announce Strategic Plan planned for August

Strategic Imperatives
"We recognize, time to market is an absolutely critical
success factor and to that end, Nick and his leadership
team are driving two critical questions, how far and how
fast?" – Exec Chair John Stratton
"Frontier has several advantages in building our modern
fiber network…We have a terrific work force of
thousands of employees, who build this fiber rapidly,
which new entrants or smaller players cannot easily
replicate." – CEO Nick Jeffery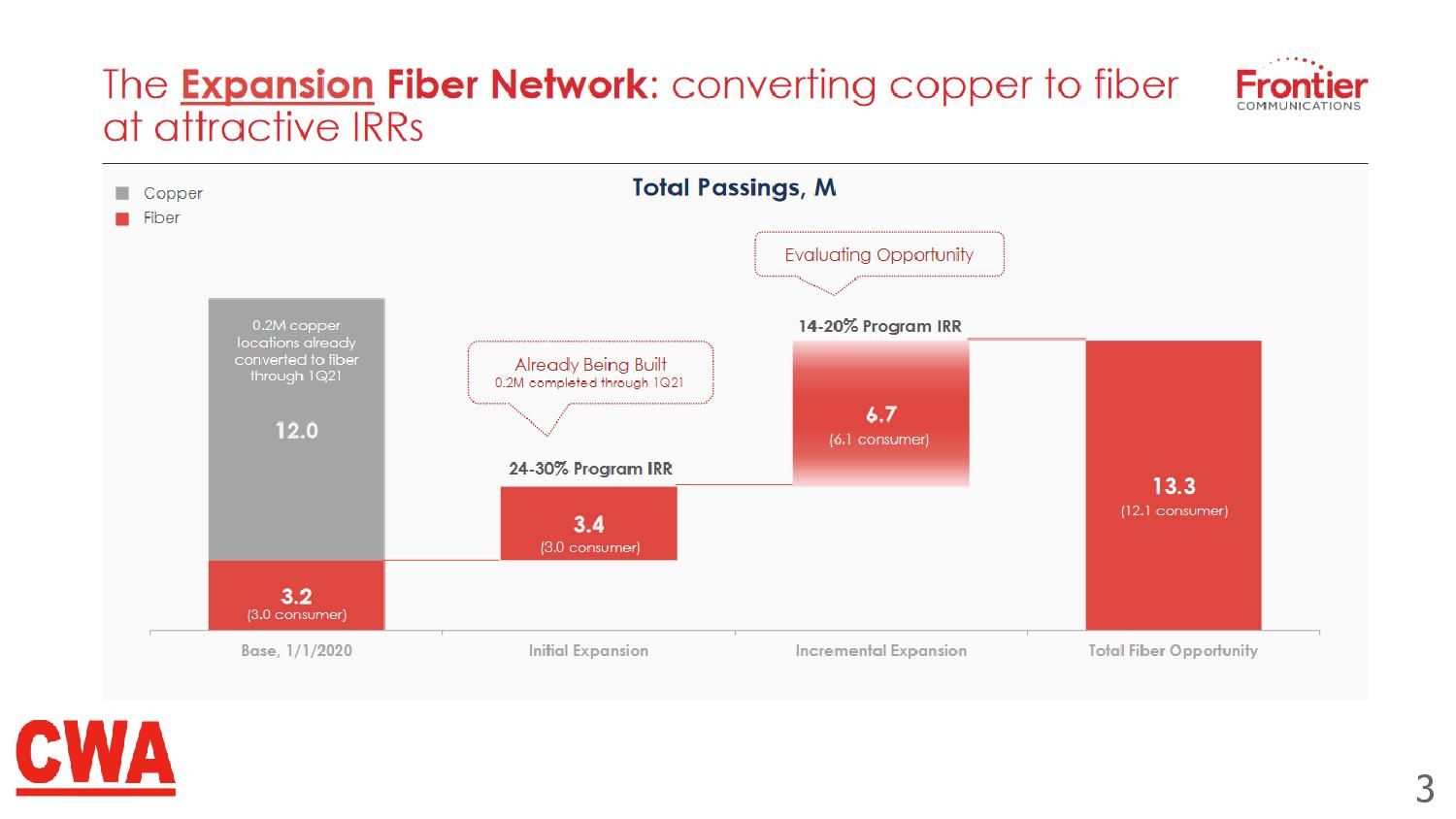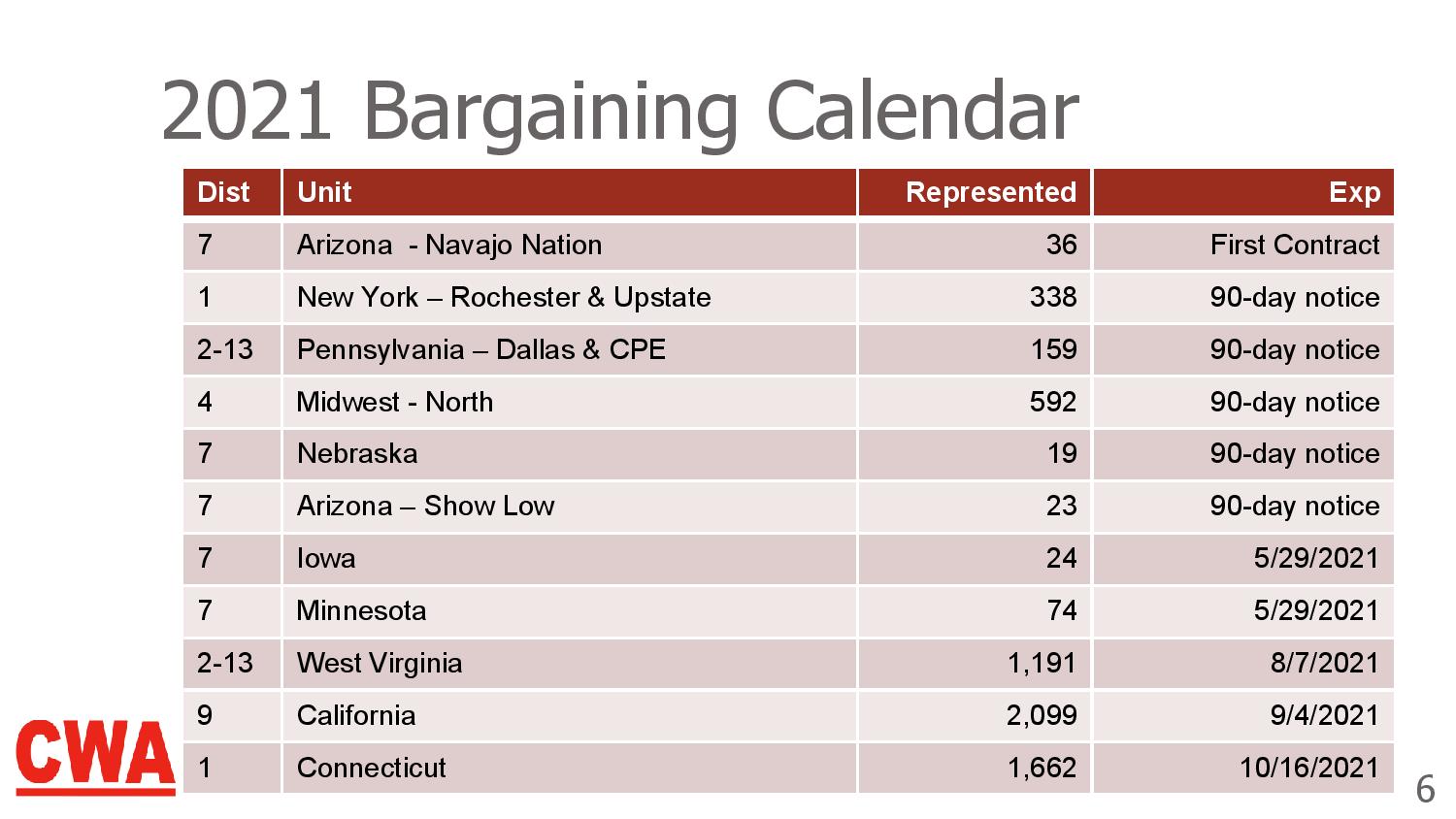 FRONTIER JOB POSTING UPDATE

Formal job posting for Two Rivers, WI, is updated and recruiting now for Hilbert, WI.

Reposted for internal job bidders dates: 5/14 to 5/24.


Frontier Bankruptcy and Your Pension - Future and Recent Retirees

As you are aware, Frontier has emerged from bankruptcy. Whether you are planning to retire in the future, retired in the last year, or received a pension death benefit in the last year, this webinar is for you. We will walk through how the bankruptcy is affecting Frontier's pension for all three groups by re-opening opportunities for lump sum benefits. The best part – we'll do it in only 20 minutes!
This Thursday at 8:00 am, 12:30pm, and 6:30pm, or Saturday at 10:00am. Click here to register. Check out our whole series of 20-minute webinars. Topics include: Navigating a Surplus, Retirement Benefits, 401(k) Insights, Medicare, 5 Keys to a Happy, Fulfilling Retirement, How Financial Professionals are Compensated, and many more.




Meeting minutes with Local Presidents & Staff

The monthly call was held Tuesday, April 13, 2021, at 6:00 p.m. (EDT), hosted by Lisa Bolton,
Vice President, T&T.
Locals present on the call: 2001, 2006, 2010, 2105, 2276, 4371, 4372, 4671, 6171 and 9510.
Staff present on the call: Shannon Kirkland (District 4), Sylvia Ramos (Assistant to VP,
District 6), Tony Shaffer (District 6) and Joe Gosiger (District 7).
Bargaining Update
Joe: Scheduled today, company person had a negative reaction to COVID shot and didn't show
up. Bargaining dates will be rescheduled. I'm going to have to request a face to face meeting. We
are moving close on some things but still have the issue of 40 hour work week guarantee. Will put
some legislative pressure on them and there are service issues at the Navajo Nation. T&T Office,
Local 1298 are helping with the billboard locations at Frontier's HQ building and we are meeting
with Beth Allen tomorrow for news release.
PPE
No new issues.
PTO for COVID Related Absences
Lisa: As far as I know everything given to T&T Office/Lisa has now been taken care of. Please
let me know if this is not the case.
COVID Vaccine
Lisa reminded Locals that the Company will pay for employees to get vaccines (up to 4 hours per
shot).
Permanent Work from Home
Tony: Has the Company reached out to us for permanent work from home?
Communications
Workers of America
AFL-CIO, CLC
501 Third Street, N.W.
Washington, D.C. 20001-2797
(202) 434-1303 ~ Phone
(202) 434-1308 ~ Fax
Ruth Marriott
Staff Representative
Telecommunications & TechnologiesLisa: No
Shannon: We haven't heard anything on permanent work from home in District 4.
Checklist for Repeats
Local 4372: The checklist 2 day repeats started last month. No continuity between management,
some want super detail, some want summary. The rules are different from each Manager.
Local 2105: 2
nd step grievance on this; they are using this for progressive discipline.
Lisa: Reminder to follow every safety rule and work processes because we know there are
problems with both.
Local 2001: Our local wanted to know why we have these repeats and what the Company has
done to assist. The Company is using this documentation for progressive discipline and calling it
a performance success plan.
Local 4372: The Company is doing nothing to fix the plant; had a cable in the river for a year and
finally got it out of the river.
Local 4371: Recently in Ohio, after each job, go to Microsoft Teams and answer 21 questions.
HR, State Manager and Supervisor get your response. Now it is seems to me the checklist is
more behavioral questions and not that many questions about the actual work. This process just
started yesterday.
This takes a long time on a digital keyboard on your phone to use Microsoft Teams and fill out
what the Company wants Techs to fill out after each job. This process can take 10-12 minutes for
each order/job.
If you are on a performance plan then you cannot transfer, so this is disciplinary. There is not
enough work in some areas and so they are in trouble for productivity
Local 2105: I made them show me every repeat and the problem was with the CLEC so I
couldn't do anything about that. The Company doesn't want to remove those types of repeats.
The Company doesn't want anyone saying no trouble found on repair tickets; this must have
something to do with productivity.
Lisa will look at checklist and bring it up if necessary at the Frontier meeting with sub-committee.
Lisa: We need to push back, request records to dig into these issues/repeats and make the
Company tell us exactly what the Tech could've done differently to avoid the repeat or have
better productivity.
Lisa will send out copies of checklists for the Locals and the Staff to stare and compare any
differences between locations.
The call ended at 6:50 p.m.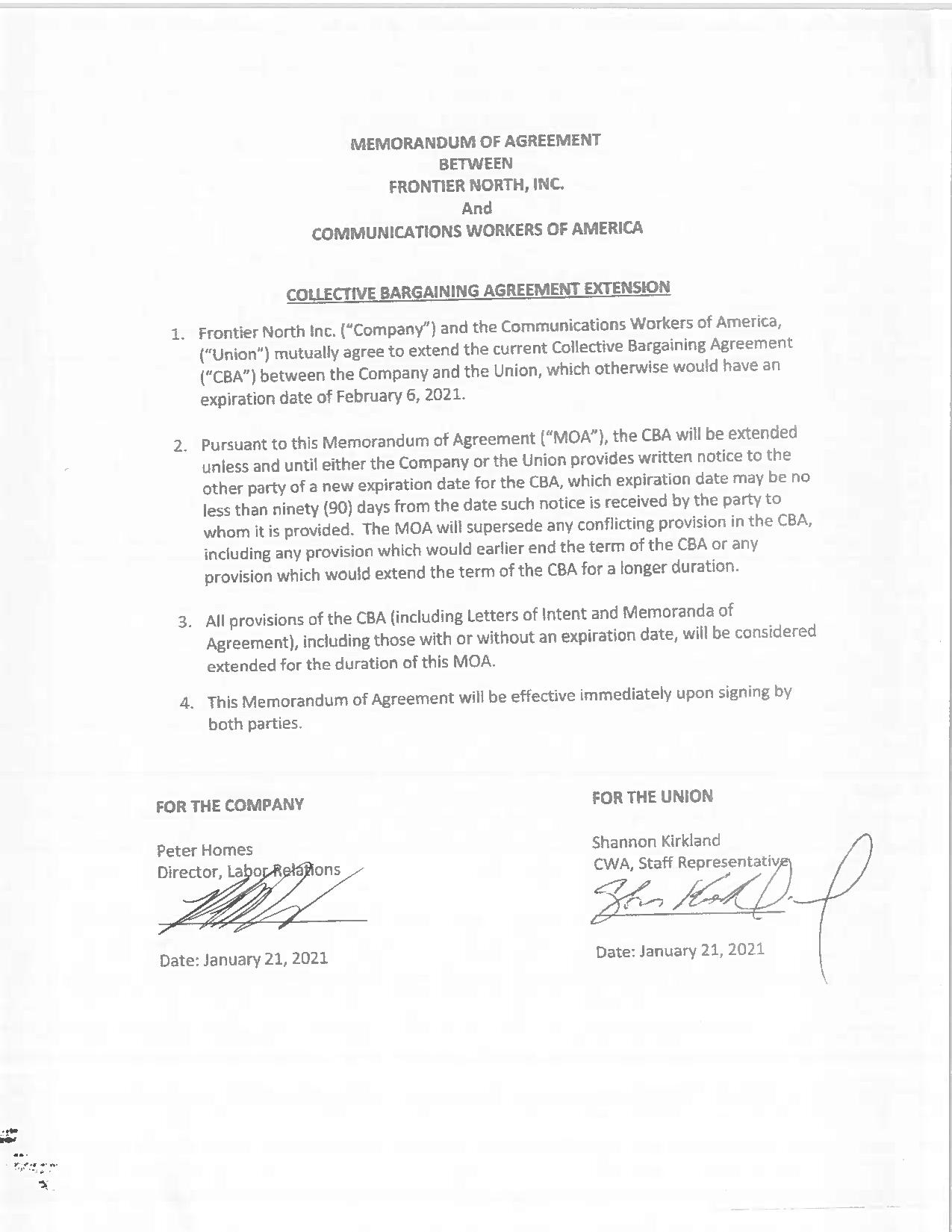 CWA Local 4671 Scholarship Drawing 2021

Who is eligible:
Children of dues paying CWA Local 4671 members,
CWA Local 4671 dues paying members and spouses of CWA Local 4671 dues paying members.
Children of dues paying members must be graduating high school seniors (winter or spring)
or a currently enrolled post high school student. For more info and to print out a form, CLICK HERE.

Current openings for job bidding/posting process into WI, SS TECH II role, until Friday, April 2nd.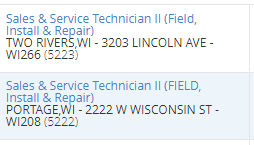 Meeting Minutes with Local Presidents and Staff
Re: March Conference Call Minutes
The monthly call was held Tuesday, March 16, 2021 at 7:00 p.m. (EDT), hosted by Brian
Sawyer, President, Local 3682. Vice President Lisa Bolton and Vice President Brenda Roberts
were present on the call.
Locals present on the call: 2204, 3176, 3682, 3685, 3871, 3972, 3974, 4322, 4470, 4671, 4700,
6171, 6312 and 7203.
Staff present on the call: Ruth Marriott (T&T), John Dempsey (District 1), Jon Remington
(District 2-13), Rick Feinstein (District 3), Shannon Kirkland (District 4) and Tony Shaffer
(District 6).
Bargaining Updates
Shannon Kirkland reported reaching a tentative agreement in Ohio, Local 4700. The ballots are
out for a ratification vote with a March 31 deadline. Members of the bargaining team praised
Shannon for having the team well prepared and providing insight to what the Company was
going to do during the process. Shawn described the negotiations as brutal from the start but the
group was determined not to be the first to agree to a reduction in hours. The group was able to
fight back against that language the Company proposed to remove daily computation of overtime
(OT after 8).
Jon Remington shared that the bargaining group in Pennsylvania (Local 13000) last year also
rejected those proposals, as well as the company proposal to eliminate 1.5x pay for work on
Sunday.
John Dempsey is negotiating with the small bargaining unit in New Jersey (Local 1101). The
reduced work week language is on the table there. The union bargaining team is crafting a
package that would bring back work to the unit. Some language in the Verizon contract could
provide a template for a counteroffer to the reduction of hours, including a voluntary component
and limitations.Rick Feinstein spoke on the ongoing negotiations in Alabama (Local 3972/4). Although there is
a history with the company negotiator, Joe Basile, his attitude has changed. There is a much
greater determination by the Company to remain entrenched in their position to bargain a
retrogressive agreement. The Company is insisting that they must have a freeze in pension,
straight time for Sunday, added language to mandate carrying the company phone at home and
taking callouts as a condition of employment, removing temporary language in crossing
jurisdictions and making it permanent. The Company wants to use non-represented employees
and bring them into represented areas. The union has asked for information and the contract was
extended for one week. Rick thanked Shannon for sharing information and said that it gave the
Company a real headache. The Company wants CWA to pay for requested information. The
bargaining team is holding strong and is doing a great job of continuing negotiations and
avoiding impasse. The MLK paid holiday for this bargaining unit has been agreed to.
In Missouri negotiations were in session during the call. Vice President Bolton reported that
T&T has provided support to the unit with billboard signage, radio and newspaper ads.
Current contracts for units in North Carolina (Locals 3680/1/2/5) and Virginia (Local 2204)
expire in June and Texas (Local 6171) expires in August.
Vice President Brenda Roberts offered a few words to everyone on the call. It appears the efforts
by Lumen to sell off the consumer side of business were unsuccessful and that they are instead
determined to destroy it! In the Qwest subsidiary there is decent job security language as it
pertains to layoff when employing contractors.
A delegation from CWA met with HR Director Bryan Smith and Chief Diversity Officer India
Sylvester on Thursday regarding excluding union represented employees from the paid MLK
holiday and began a conversation to address racism at Lumen.
The best way to combat the union busting efforts by the company is through Organizing. CWA
has a national campaign for non-represented workers at Lumen who would like to join the CWA.
We have political allies in the Administration making this a critical time to move forward with
our fight! The landline side of the business is declining but there is new technology that should
be our work. We need this new work. We negotiated a 4-year extension that expires in 2023.
We will look at placing a billboard at the Lumen headquarters building.
Uniteforgoodjobs.org
The site is live and we would like for every local to promote and share the site. There is a survey
on the site that will help with our organizing efforts. The results of the surveys to this point
indicate that job security is the #1 issue, as well as stagnant wages for those that are nonbargained. Katie Romich is leading the campaign and will be invited to the next call.
Surveillance Cameras
Steve Kotel (Local 4671) learned of a trial the Company was doing to install cameras in trucks.
In Arizona they are trialing cameras in truck and the camera has real time feed and will video
record any unusual activity (i.e., braking, sharp turns, etc.) The recording is sent to the
supervisor. Steve's supervisor showed him one of these films that are in the trial. VP Roberts
confirmed the trial is in Phoenix and Tucson. Additionally in Texas the Company is checking
driving records going back 3 years to determine if employees are reporting in compliance with
the off-duty misconduct policy.
Layoffs & Job Postings
Pat Henderson reported that Tennessee (Local 3871) was notified of layoffs in the construction
department for 3 technicians. Rick Feinstein said that a meeting is planned to determine the
union's options.Tony Shaffer also received notice of layoffs in the structured loader group.
There are currently three union job postings in Virginia (Local 2204) and eight job postings in
North Carolina (Locals 3682/5)
Frontier COVID-19 Vaccination Policy – Time Off

Frontier continues to strongly encourage employees get a COVID-19 vaccine when it becomes available to them. Whether or not you've had the vaccine, please remain vigilant and be reminded that if you are in a traditional work environment or customer facing role, you are still required to follow all safety precautions, including social distancing and facial covering.

Time Off for Vaccination
As COVID-19 vaccination appointments become available, employees should attempt to plan
vaccination appointments outside of their normal work schedule. We understand that currently,
appointment opportunities to receive the vaccine may be very limited and inflexible. Because of
that, employees who need time off from work to receive their COVID-19 vaccination will be able to
request the time they reasonably need (up to 4 hours paid) to get the first dose and then again
request the time they reasonably need (up to 4 hours paid) for vaccines requiring a second dose.
Paid excused time for COVID-19 vaccination is only intended to cover the time reasonably needed during normal scheduled work hours to travel to and from the vaccination location and to have the vaccine administered to the employee.
In advance of their scheduled vaccination appointment and as soon as they have a date and time, employees should work with their supervisors, or resource management teams where applicable, whose objective will be to allow employees to take the time they reasonably request (up to 4 hours) to attend their own vaccination appointments, consistent with the needs of the business. By requesting and receiving this paid time off, employees are verifying that the paid time off was in fact
used to receive the COVID-19 vaccine. Employees who use this time may be asked to provide documentation of their vaccination appointment. This policy applies to the current cycle of COVID-19 vaccinations. We anticipate that sometime later in 2021, COVID-19 vaccines will be more readily available and vaccination sites will be more prevalent, so employees generally will not need time away from work to get vaccinated. As that occurs in different areas, the Company will discontinue paid COVID-19 vaccination time and encourage everyone who has not already been vaccinated to do so outside of their work schedule or use other available paid time off, such as personal days. In the event any law, regulation, or policy provides for paid time to receive vaccinations, The Company will of course comply, and the paid vaccination time available under this program will coordinate so as not to be duplicative.Frontier Proprietary - 3/3/2021 2 of 2
When You Get the Vaccine, Please Let Us Know
When you are able to receive the vaccine, we ask that you please let us know by responding to this mailbox (Covid-19_Vaccination@FTR.com). Knowing who has received the vaccine will help us to better plan and communicate.

State-by-State Vaccine Reference
We have created a state-by-state summary for your use at:
https://home.ftr.com/Interact/Pages/Content/Document.aspx?id=5264. The health and welfare of our employees remains our top priority and we strongly encourage you to consider getting the vaccine when it becomes available to you. If you have any concerns or questions regarding the vaccine, we suggest that you seek advice from a healthcare professional. Frontier reserves the right to change this policy at any time in its sole discretion.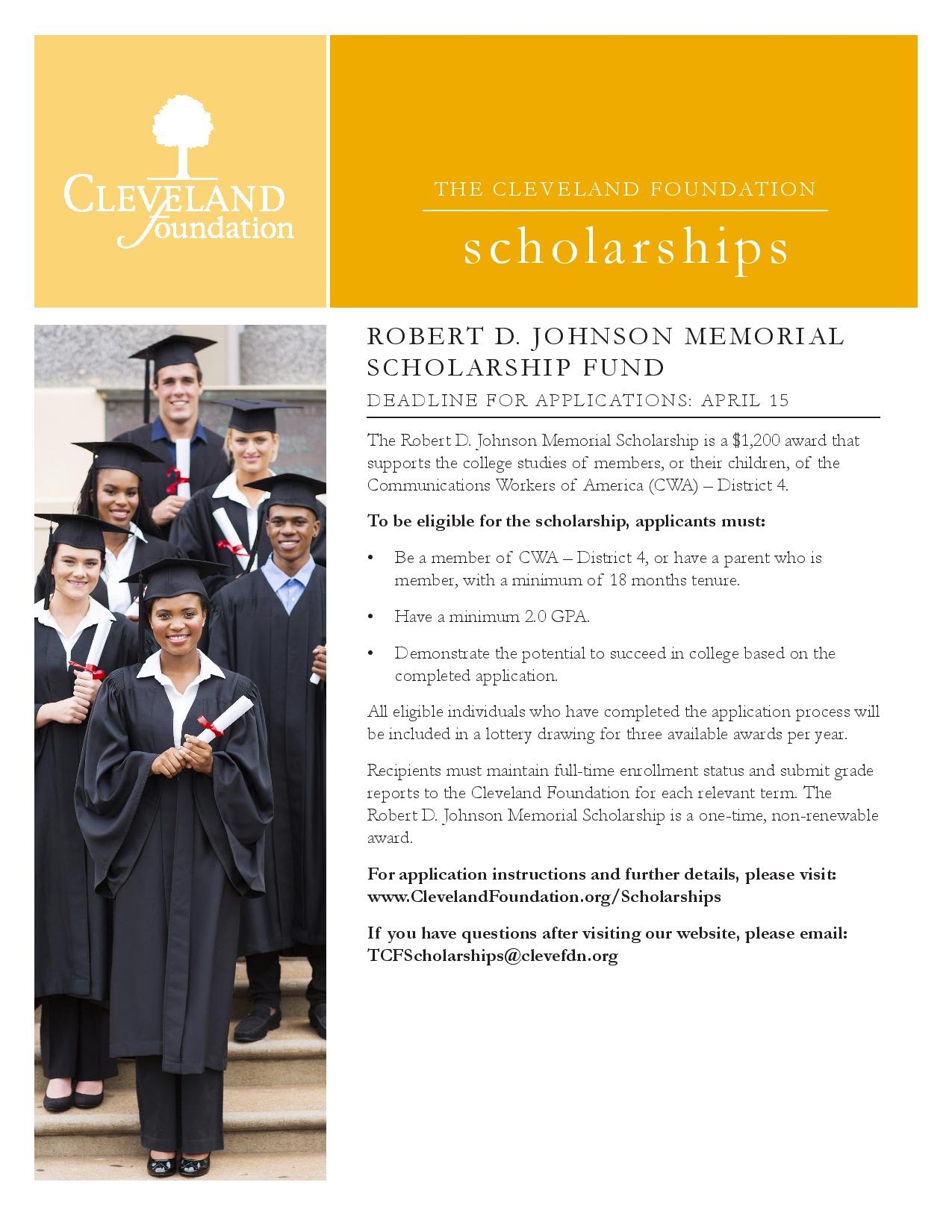 Job opening for internal bids (late posting -sorry- last day to bid is 2/9/21)
Sales & Service Technician II (Install & Repair)
Field Operations
LOCATION: Lodi, WI
INTERNAL POSTING DATES: 2/2/21 TO 2/9/21
Summary
Installs, maintains and/or repairs network facilities and associated apparatus from the station equipment to the line card. Performs other related duties.
General Duties
Duties include, but are not limited to, the following:
Driving: Frequent
Travel: Moderate
Install and maintain inside wire for residential/business broadband (HSI/Video) service
Install an array of networking equipment, including Fiber to the House, ONT, Wireless routers, Modems, and Gateways.
Install all wiring, and equipment as required for broadband continuity, digital subscriber carriers and associated broadband equipment, such as DSLAMS (Digital Subscriber Line Access Multiplier), Residential Gateways, and HSI (High-Speed Interface), and business class routers
Performs all types of cable construction and maintenance work associated with all network facilities; including repairs on conduit and manholes, cross-connections to switching equipment, removing and replacing line cards in central office/pair gain units
Read and understand service orders and trouble tickets, outside plant drawings, circuit diagrams and electrical schematics
Perform maintenance repair and preventable maintenance on buried, aerial and underground cable/fiber using various plant elements
Performs Aerial work that requires work to be performed from pole climbing, ladder, and bucket trucks. Possible add
Place aerial and buried plant and service drops
Navigate web, set up Business/Residential computers and demonstrate to customers
Support and actively participate in the promotion of Company products and services
Must be able to adapt to changes in the business that include advances in technology and new skills and procedures
Aids/assists other departments and contractors as required; be self-motivated; mentor co-workers; follow through on assignments in a timely manner
Qualifications:
High School Diploma or equivalent
Experience in telecommunications installation and maintenance
Basic keyboard and software skills
Must complete pole climbing certification, for which an individual cannot exceed 275 lbs.; fully clothed and with proper footwear
Must complete company provided training and demonstrate ability to complete full installs
Ability to work independently and desire to work 'face-to-face' with customer
Ability to work outdoors in adverse weather conditions and in isolated or confined spaces
Valid driver's license and satisfactory driving record; CDL preferred
Must be available for flexible scheduling, holidays, after hours and call-outs
TESTS: Results obtained in standard tests for this position must meet minimum requirements established by the Company, in accordance with Company policy
Physical Requirements:
Climbing poles and ladders; frequent lifting of up to 75 pounds; pushing, reaching, bending and stooping; manual dexterity; good sense of balance; ability to sit or stand for long periods and good color vision.
Tools and Equipment Used:
Cable Locator
Hand Tools
Hand Held Terminal
Various Test Equipment
4 Tel Test System
Laptop Computer
Splicing Equipment
Fiber Optic Testing Equipment
Frontier Communications is an Affirmative Action and Equal Opportunity Employer. All qualified applicants will receive consideration for employment without regard to race, color, religion, sex, sexual orientation, gender identity, national origin, or protected veteran status and will not be discriminated against on the basis of disability.
A



To: All Lumen Local Presidents and Staff
Re: Mobilization - Dr. Martin Luther King, Jr. Holiday
A recent LUMEN (CenturyLink) e-mail informed all staff that, as of 2021, Martin Luther King,
Jr. Day would be a US, company-paid holiday for the first time in the company's history.
Yet, union workers were excluded, even after members requested it.
Martin Luther King, Jr. fought for workers' rights and unions as part of the struggle for civil
rights and famously declared, "The labor movement was the principal force that transformed
misery and despair into hope and progress." Dr. King was assassinated in Memphis while
supporting sanitation workers in their union efforts.
CWA feels strongly that all workers at Lumen should be able to observe Martin Luther King, Jr.
Day as a holiday, not just some. If Lumen executives care for diversity and inclusion, they must
correct the wrongful exclusion of union workers from the holiday. It is against Dr. King's
message and legacy to exclude union workers from the holiday.
Please distribute this information to your members and ask them to sign the petition.
Click here to read and sign the petition!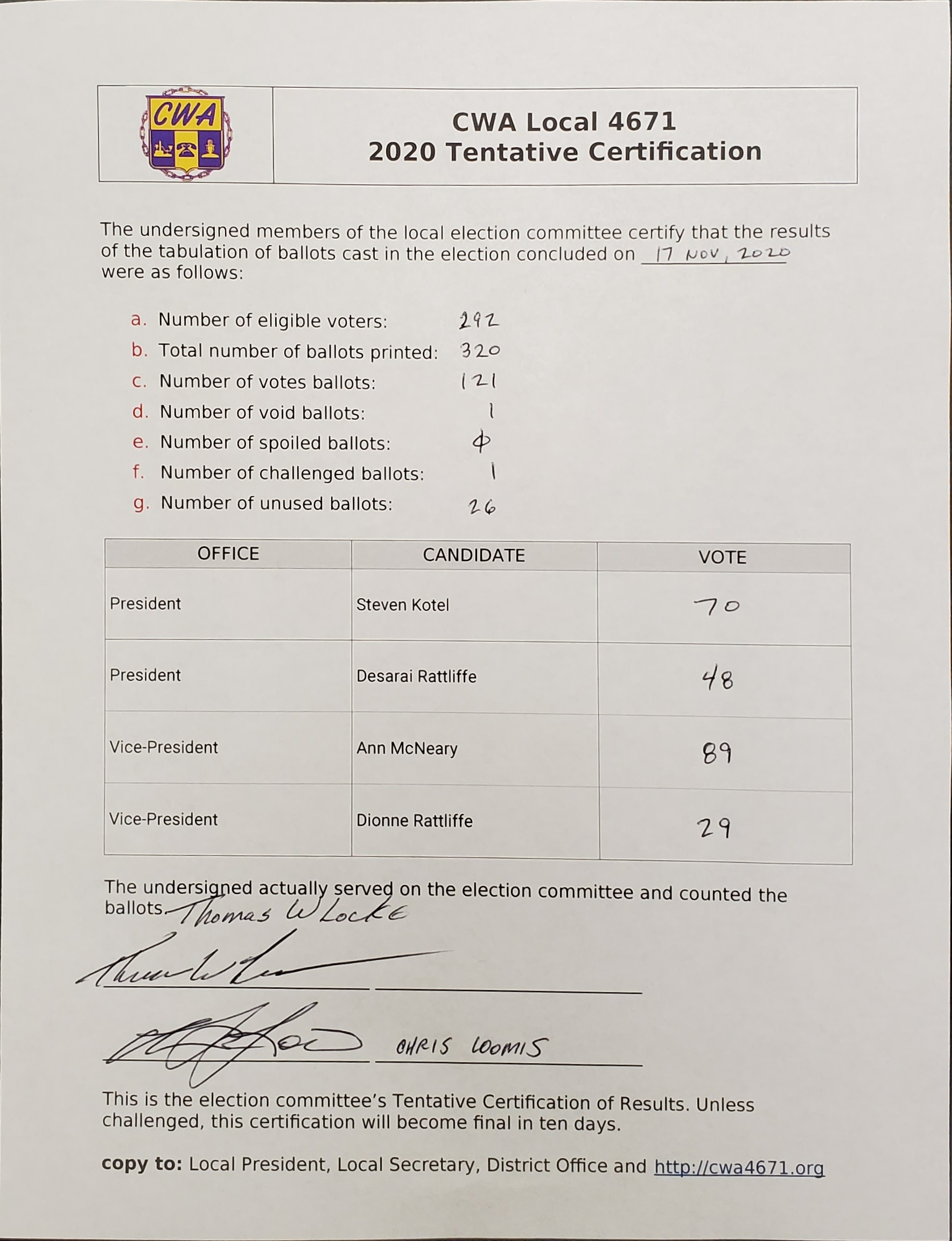 2020 CWA Local 4671 Scholarship Winners:

-Brianna Thurston, daughter of Judy Brasda in the Sun Prairie Assignment Center. Brianna is attending Medaille College in Buffalo NY. Judy is a Frontier Communications employee.

-Hunter Scheel, son of Nick Janota in the Rice Lake Central Office. Hunter will be attending WITC in Rice Lake WI. Nick is a CenturyLink employee.

-Emily Shier, daughter of Jennifer Shier in the Sun Prairie Assignment Center. Emily will be attending UW Stevens Point. Jennifer is a Frontier Communications employee.


Proposed Bylaw changes.

***Due to the COVID-19 pandemic and the inability to safely have in-person meetings, no action will be taken at this time on the proposed bylaws changes. The current bylaws will remain as they are.

The main changes are to combine the Secretary and Treasurer positions and to allow nominations to be done via USPS mail, in addition to in person at a meeting.

These will be discussed at two upcoming Membership Meetings (when it's safe to meet again) and then voted on.
Click here to view these proposed changes.
Question/answer combinations related to the Frontier potential bankruptcy and the effect on lump sum pensions. There is a lot of confusion among our members based on misinformation from the Company. We hope this Q&A document can help accurately answer some of those questions.
________________________________
Question: If I choose to retire prior to the company filing for bankruptcy, can I receive my pension as a lump sum?
Answer: Yes, however, you must have an "annuity start date" before the commencement of the bankruptcy.

Question: How do I obtain an annuity start date?
Answer: An annuity start date is the first of a month (such as March 1, 2020). Your employment separation/retirement date must be before your annuity start date (for example, February 28, 2020 for a March 1, 2020 annuity date), so notify your manager you are retiring as of a date that is before the annuity start date that you want. Also, you have to be sent a pension election package before your annuity start date. The package ("417 Notice"), notifies you, in writing, of the present value of your pension and allows you to elect the lump sum. Lastly, you must return your election promptly to ensure that a check can be cut within 90 days.

Question: How do I get a pension election package/417 Notice?
Answer: If you call the Milliman Service Center (866-333-2074 option 1) you will usually be sent a package/417 Notice in about three weeks (too late for a March 1, 2020 annuity start date). However, most participants (about 90%) can go on the pension
Attorney/Client Privileged
- 2 - 3026062.1 02/25/2020 1:33 PM
website (www.Millimanbenefits.com) and download or print their own packages/417 Notices the same day. By going on the website, there is still time to generate your package/417 Notice before March 1, 2020.

Question: Who will assist me if I am having trouble using the website?
Answer: You can also call the Milliman Service Center (866-333-2074 option 1) to receive assistance.

Question: What if I previously requested a package/417 Notice by phone and have not received it?
Answer: Milliman advises that it is working to send March 1, 2020 packages/417 Notices before March 1, 2020 to all employees who requested them by yesterday, February 24, 2020. However, if you want to be sure, you can go on the pension website (www.Millimanbenefits.com) and generate your own package/417 Notice before March 1, 2020. You can also call the Milliman Service Center (866-333-2074 option 1) to receive assistance.

Question: What happens if I do not receive an annuity start date before Frontier files for bankruptcy?
Answer: Under federal law, lump sum payments are not available for annuity start dates that are on or after a company files for bankruptcy (unless the plan is 100% funded). It is rare for a plan to be 100% funded. In Frontier's view, the suspension of lump sum payments is not Frontier's choice, but is a requirement of federal law.
2019 CWA Local 4671 Scholarship Winners listed below:
CWA Member working for Frontier Communications Joe Herbst of Sun Prairie, his wife Jacqueline Herbst will be attending Lakeland University.
CWA Member working for CenturyLink Nick Janota of Rice Lake his daughter Audrey Scheel will be attending UW Stout.


2018 CWA 4671 SCHOLARSHIP WINNERS

Winner: Hailey Winesburg-Member: Brad Winesburg, Frontier Rhinelander-Hailey is going to UW Green Bay

Winner: Brandon Lucht-Member: Todd Lucht, Frontier, Antigo-Brandon is going to UW Platteville

Winner: Luke Verdecchia-Member: Sam Verdecchia, Frontier Sun Prairie-Luke is going to UW Madison

Winner: Tyler Mesun-Member: Robert Mesun, Frontier Minocqua-Tyler is going to Nicholet Technical College

Winner: Amber Verdecchia-Member: Sam Verdecchia, Frontier Sun Prairie- Amber is going to UW Madison

Winner: Carmen Ramirez-Member: Claudia Cruz, Frontier Sun Prairie-Carmen is going to Madison Tech College


2017 CWA Local 4671 Scholarship Winners!!

Member Don Manecke employed with Century Link in Hayward,
Student Rachel Manecke going to school at WITC in Barron WI.

Member Brad Winesburg employed with Frontier Legacy in Rhinelander,
Student Daniel Winesburg going to school at NWTC in Green Bay WI.

Member Thomas Licht employed with Century Link in Prairie du Chien,
Student Ryan Licht going to school at Chippewa Valley Tech College.

Member Robert Furger employed with Frontier in Wausau,
Student Kailey Furger going to school at UW Madison.

Member Thomas Kemp employed with Fronter in Sun Prairie,
Student Katherine Kemp going to school at Waukesha County Tech College.


2016 CWA LOCAL 4671 SCHOLARSHIP WINNERS!!

Elsey Anderson, daughter of Jeremy Millard Lineworker/Frontier Rhinelander,
is attending UW Oshkosh
Danielle Lyons, daughter of Gregory Lyons Service Tech/Frontier Marshfield,
is attending UW Stevens Point
Joseph Sedivy, son of Scott Sedivy CO Tech/Frontier Wausau,
is attending UW Marathon County
Zachary Furger, son of Robert Furger Service Tech/Frontier Wausau,
is attending Michigan Tech
Jacob Breuer, son of James Breuer Data Engineer/Frontier Slinger,
is attending UW Whitewater
Christopher Kott, son of Sky Kott Facilities Assigner/Frontier Sun Prairie,
is attending UW Platteville


Subject: Info about "UNAVAILABLE" Time coding

We have had issues regarding a supervisor asking the Technician what they were doing when they coded time to "unavailable." All well and good if it is about the day before or even the week before, perhaps, but more than once it has been weeks or even a month, when the Company is questioning the Tech in order to hand out discipline. Normally the Tech has told the Company he/she has written the reason for the "unavailable" time in the comments section.

My research (from a system admin in Minnesota) results are as follows:

The Comments do not appear after the current day. The code remains and time remains but comments disappear. Therefore, CYB (cover your butt) folks. KEEP NOTES!!!!!

PLEASE PASS THIS INFORMATION ON TO YOUR MEMBERS.

Thanks...hetty

2015 Local 4671 Scholarship winners:

Cathy Nelson (Frontier, Network Tech - WI Dells) son Luke Nelson going to UW Marathon County

Jennifer Shier (Frontier, Assignment Center, Sun Prairie) son Spencer Shier going to UW Whitewater

Amy Mundt ( Frontier, Assignment Center, Sun Prairie) daughter Camryn Schwartz going to UW Madison

Lionel Norton (Frontier, Assignment Center, Sun Prairie) daughter Amri Moon-Norton to UW Stevens Point

Jerald Moore (Frontier, Construction Detailer, Sun Prairie) son Austin Moore going to UW Milwaukee

Ken Geiser (Frontier-Customer Zone Tech II, Hilbert) son Evan Geiser going to UW Green Bay

ATTENTION: INFORMATION FOR ALL CWA MEMBERS.
The following is the amount the CWA Defense Fund pays striking members:

No pay out for the first 14 days
$200 a week beginning on the 15th day of the strike
$300 a week beginning on the 29th day of the strike
The last convention voted for $400 a week after the 57th day of the strike